The walking trails of Dublin, North Wicklow, Glendalough & popular upland areas have been so crowded that social distancing is practically impossible. Try these out for solitude and peace of mind.
Where are you walking these days?
Updated 23rd June 2020
Isn't it amazing what you can find on your doorstep? I thought I knew my local woodlands pretty well, but being trapped in a 2km or even 5km radius makes you really explore what's right there in front of you. Quite often we just rush for the car to go for a walk, as ridiculous as that sounds. I have found trails around my village that I never knew existed, despite living here for 15 years. I hope you too managed to see your home place in a different, hopefully positive way.
Having said that, we're all itching to go a bit further. The upland tracks and trails of Dublin and Wicklow are seeing an increase in visitors this past week or two and as the country continues to reopen, and many are fearful of scenes reminiscent of March before lockdown. We do not want to go back to that!
If you go just a little further, you will find some lovely, less crowded trails. Undoubtedly, you may spot some locals, but they are generally lesser used than the ones featured in the pre-lockdown news reports.
Most of these trails are not marked on Google Maps, which might be why they are quieter, but they are available on other open source maps, so do check and print before you go. Staying observant should be enough to avoid getting lost!
Cars are obviously parked at your own risk. I can point out parking spots, but cannot be responsible for the behaviour of opportunistic thugs and thieves.
1.    Croneybyrne & Clara Vale Trails
A lovely network of forest tracks, some way-marked which can be accessed from Clara Vale (between Laragh and Rathdrum) or Croneybyrne on the Glenealy/Moneystown side of the wooded area.
There are a few areas to pull in cars near the church at Clara Vale to access the trails above the church. You can also walk a section of the Avonmore Way, the old Mass Path to Clara Vale church from this area. On the Croneybyrne side, continue towards Laragh a short distance beyond the Croneybyrne Courtyard holiday lets, around the bend you'll see the woodland beginning on your left. Slow down and pull in at the first forest entrance, taking care not to block it. Can fit 4 vehicles if parked correctly. If not, continue on to the next forestry pull in or all the way to Clara Vale. Be observant on these trails or you might end up walking a lot longer than intended. If you're bringing a dog, keep it on lead. The scent of deer here drives them crazy - On more than one occasion, I've seen well behaved dogs completely lose the run of themselves while frantic owners tried to get them back under control.
2.    The Wicklow Way (Any of the legs south of Glenmalure)
Those closer to Dublin are very busy, but a short drive south of Glenmalure, parking in the Drumgoff Forest Recreation Area or any of the pull ins along that road will give you access to a network of forest trails in all directions. Be mindful that Croghanmoira mountain is on private land, but the Coillte forest tracks are there to be enjoyed. You could even picnic at the Adirondack Shelter at Mucklagh hut on Carrickashane mountain along the Wicklow Way.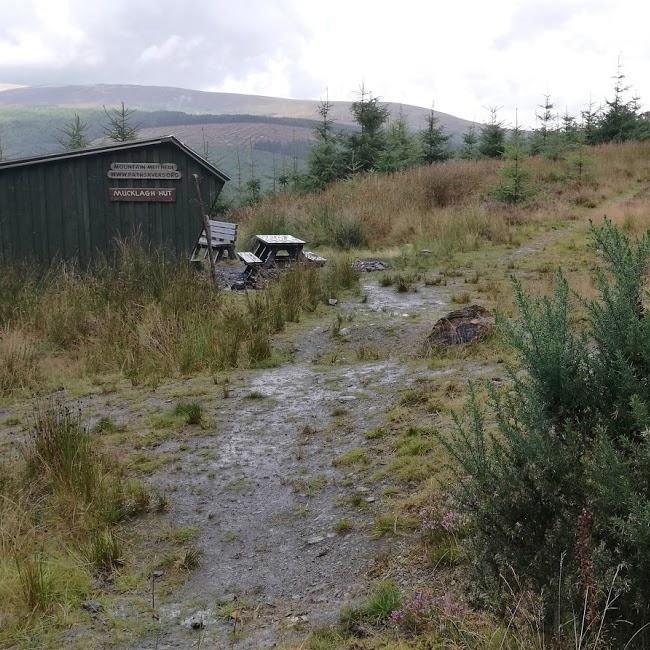 3.    Tinahely
Apologies to the locals, but Tinahely is the best kept secret in Wicklow. They are absolutely spoiled rotten with beautiful trails, many of them way-marked. The Railway Walk, Mangan's, Kyle and Ballycumber Loop walks, Wicklow Way sections and the gorgeous oak woodlands of Tomnafinnoge Wood.
4.    St. Kevin's Way (from the Hollywood/Valleymount side)
Start on this side to avoid the craziness of Glendalough. The first sections are on road, so keep driving along the Wicklow Gap road as far as Knockalt Upper (in the vicinity of Oakwood Centre Hostel if you need Google maps while driving). There are plenty of forestry pull ins along here where it's a hop and a skip to the Kevin's Way. Look out for the posts bearing a walking man with a staff – he looks kind of like St. Patrick.
5.    Miner's Paths, Glenmalure
Newly developed and for the most part, undiscovered. This is a great one for kids as you can keep it short and explore or lengthen out the loop as required. Drive as far as Baravore car park (marked in Google maps) and park up here. Cross the river by the footbridge, hang a right up towards the An Óige hostel and you will see the new path to your left soon after. These tracks are visible to some extent on Open Source Maps, better visibility on Viewranger and EastWest Maps.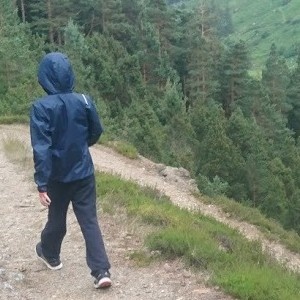 6.    Unpretty beaches
Sorry Newcastle…. And any other stony beach along the East Coast. People tend to favour the prettier cousins of Brittas Bay or the popular Cliff Walk and The Murrough, but the lesser used coastline is just as wild and beautiful for a walk.
Be Mindful of the Environment & Local Communities
At the moment, communities are naturally very nervous about welcoming visitors. Be thoughtful in your parking and your actions. Dogs are not always welcome in sheep farmlands, even on a lead and this has been an issue in Glenmalure in particular. Please respect the wishes of the farmers who are kind enough to grant access through their lands.
Leave no trace that you were ever there, bring your litter home with you, don't leave fruit peels etc. to rot, bring them home for your compost bin. Better yet, as well as your own litter, don't ignore other litter along your route.
Now go - breathe in that fresh air and enjoy!