How many wild foods do you have in your garden? At a time when we're all doing massive clear outs and craving nature in order to help us through the COVID-19 mess, your own back yard can provide you and your children with plenty of adventure and even nourishment!
I had planned to post about Wild Foods available at the moment (March/April) and ideas of what to do with them - similar to my previous Wild Garlic Pesto post.
And I can still do that for those of you who have woodland walks in your immediate locality. For the majority of urban dwellers though, the new 'Stay at Home' measures mean that it may no longer be possible to do this.
So I had a rethink. And I reckon that most people who have a garden or can even walk around an urban block actually have wild foods on their doorstep too!
Two of the most common 'weeds' are actually also two of the most common wild foods there are available to us:
The Nettle
This humble, pain inflicting plant has long been renowned for its medicinal properties, used in ancient times to ease arthritic pain. The stinging nettle (shoot) contains vitamin A, vitamin C, calcium, iron, sodium, and a rich fatty acid profile1. 
Nettle has been used as a spinach, kale or cabbage substitute for generations. Cooked into broths, soups and even as a gruel with oats. You can even make nettle wine and beer!
The best time of year to pick it in Ireland is March and April, the tender new shoots are ideal. In April, use only the top of the shoots to get the best from the plant. Don't bother once May has come along (apparently it has a laxative effect once it gets older... I haven't tried it myself!)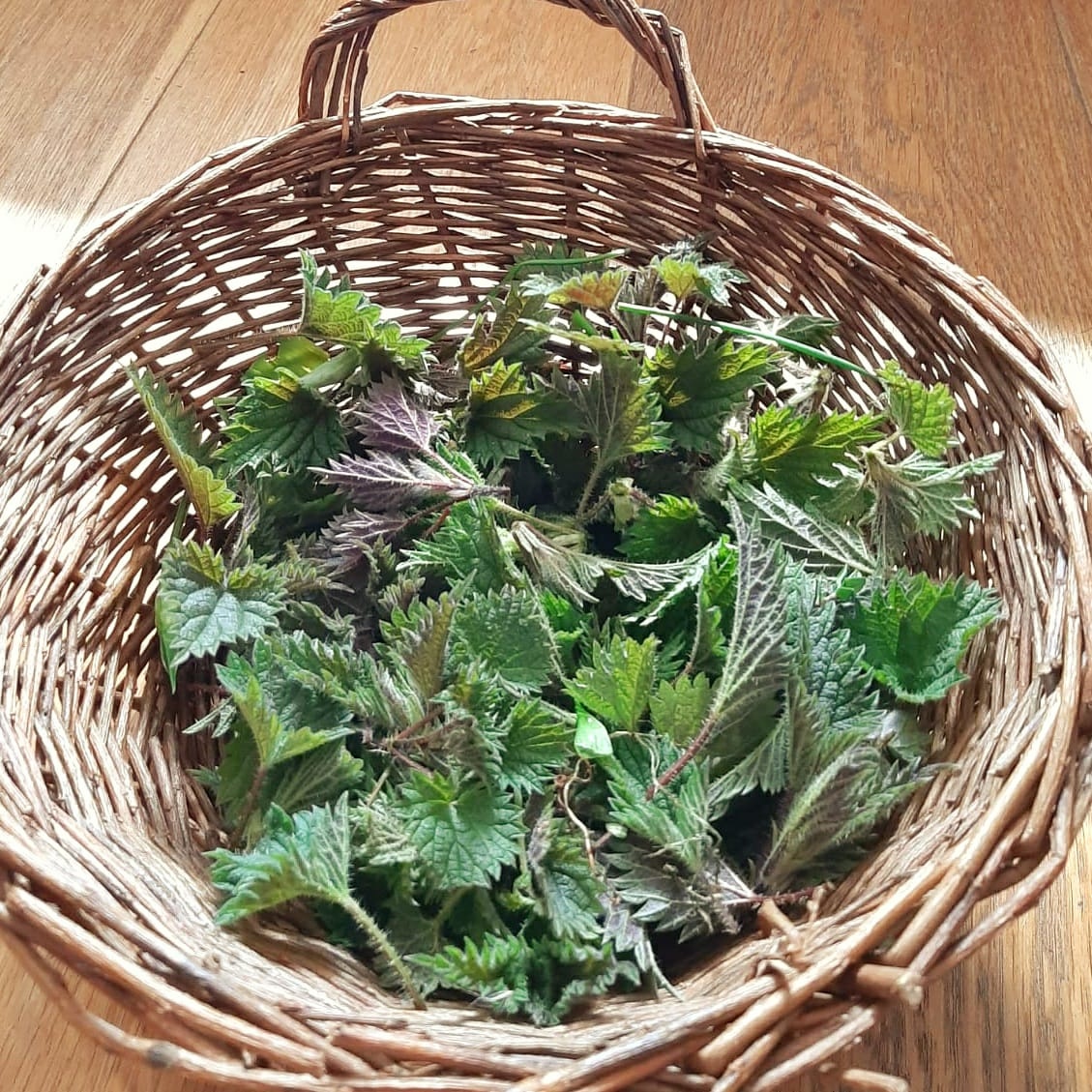 In our house, we love nettle soup! Some recipes call for oats, but I prefer potato to be used instead. Here's my Nettle Soup Recipe.
The Dandelion
From the French Dents de Lion or Lion's Teeth, you might find some of this easy to recognise wild food in your garden too. Used as a diuretic, giving it the nickname 'Pee-the-bed' (in not so polite terms).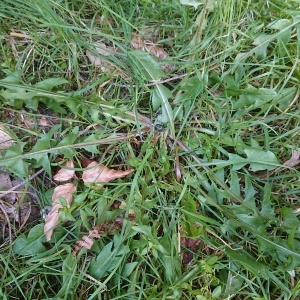 The leaves can be used to supplement salad leaves or your soups. The root can be used as a vegetable - or even to make a type of coffee drink, the flowers for wine or the entire plant for beer!
At this time of year, the stems are just starting to grow, so you might find a fairly flat looking specimen like in my photo instead of the usual brightly flowered plant, depending on how much sun your garden gets. If you want to use the flower, do so before the end of May or you'll miss your chance and will have to play 'Clocks' instead!
The best time to use the root is autumn, as it's nice and big then. If my own coffee supplies start to run out at that time, I might be forced to try this out!
At this time of year, as with many edible flowers, a syrup can be made using the flowers (150g), sugar (150g) and boiling water (400ml). It's quick and easy to make. Simply pour the boiling water over the flowers and leave for 24 hours. Strain it, add the sugar and bring to the boil, gently boiling until you get that syrupy consistency. It can be nice to drizzle over home-baking. This recipe is taken directly from the book mentioned below.
*Most of my information comes from talking with other foragers, trial and error, numerous websites and a favourite little book of mine which I'd highly recommend if you can locate a copy: "Wild and Free:Cooking from Nature" by Cyril & Kit Ó Céirín.
1Rutto L. K., Xu Y., Ramirez E., and Brandt M.. 2013. Mineral properties and dietary values raw and processed Stinging nettle (Urtica dioica L.). Int. J. Food Sc.2013. doi: 10.1155/2013/857120.